How To Sell
Step 1. Click on become a seller button at the top of the page 

Step 2. you will be redirected to this page below, where you should fill in the below information and Accept the terms and conditions.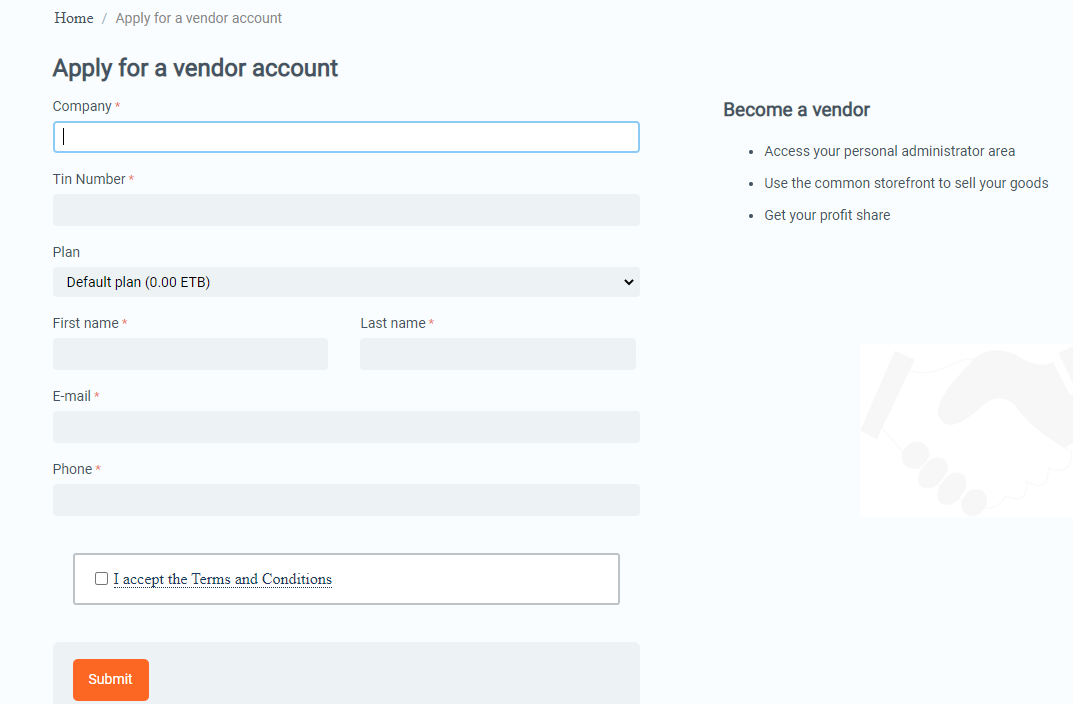 Step 3. After you send(submit) your data, kamrach.com will send you a password and admin dashboard link to your email address to give you access to kamrach.com Merchant Account.
You will get access to this Merchant Account below provided by kamrach.com, where you will have full access to your sales and products.